Lactose-free savory pancakes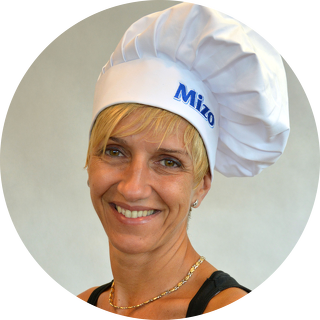 Ingredients
For 10-12 pieces
---
for the filling:
for the sauce:
---
Mix the pancake ingredients until smooth and put in the refrigerator for at least 1/2 hour. (If the dough is too thick, pour in a little mineral water.)
In the meantime prepare the filling. Crush the cottage cheese with a fork, add the sour cream, salt and chopped chives.
Make pancakes to any thickness to your taste. Once you have the pancakes fill them by spreading the filling on one half, then fold it in twice.
For the sauce, melt the butter in a pan, add salt and pepper to your taste, and toss in the cleaned, finely chopped garlic. Once the sauce is hot, mix in the flour and fry for a few minutes.
In the meantime warm the milk in another bowl and mix it to the floured butter with frequent stirring. While stirring constantly, cook until thick and finally add the sour cream.
When serving, spoon the sauce over the stuffed pancakes and garnish with chives or some dill