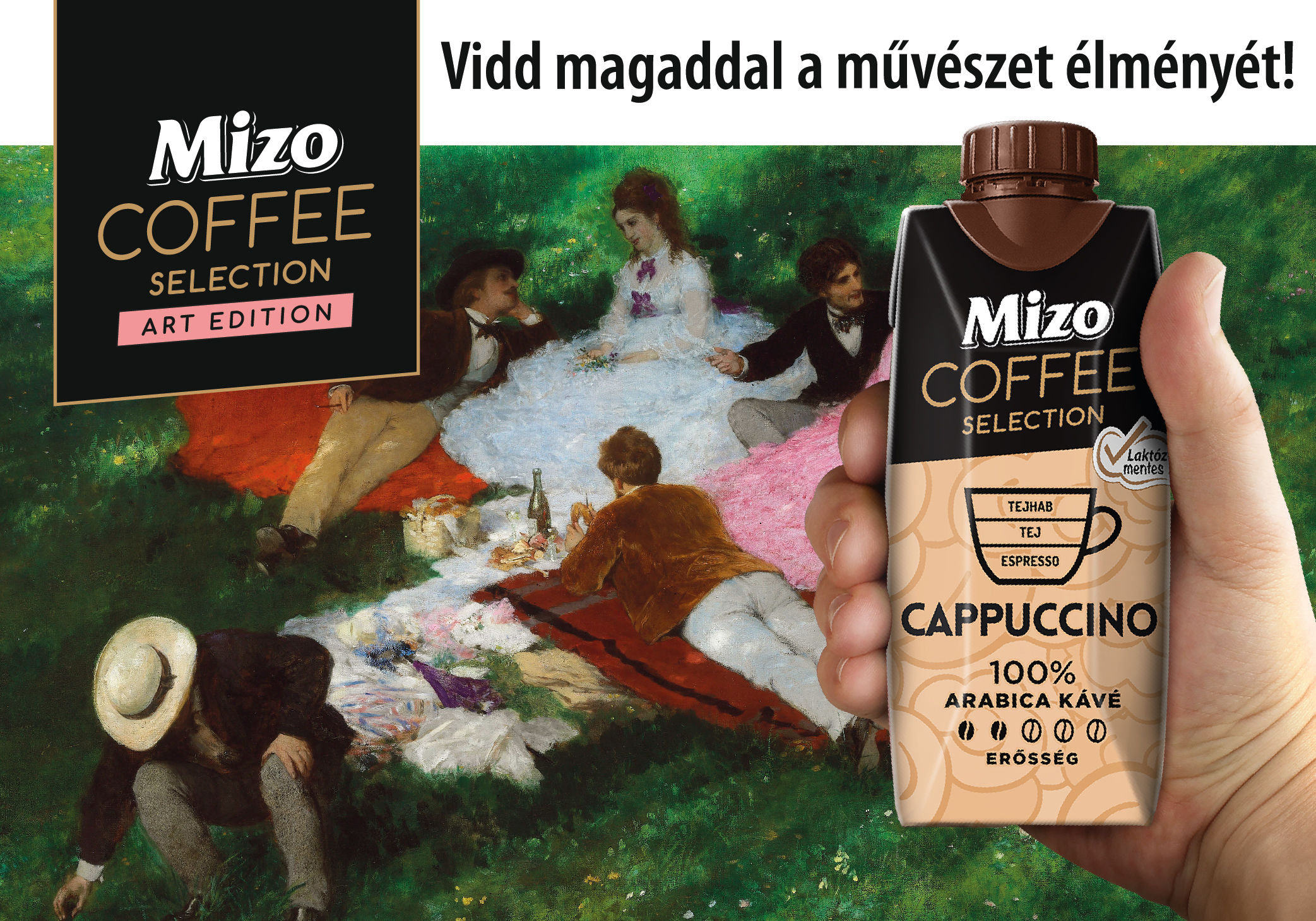 Last year was a year of art in the life of Coffee Selection. We revived the centuries-old tradition of combining coffee and art and transformed it into a modern 21st century product. The limited edition Coffee Selection boxes feature a selection of artworks, so customers could not only purchase coffee, but could also take away art with them. In addition to its success among customers the series also won one of the world's most prestigious international design awards, the Red Dot award, also known as the Oscar of design.
The success showed that there is much demand for inspiring ideas and that many customers are receptive and welcome paintings on grocery store shelves.
We decided to make a tradition out of this modern combination of coffee and culture. This year, thanks to the Museum of Fine Arts and the Hungarian National Gallery, the exhibition on the boxes is repeated on two more occasions. The majority of the paintings are related to Pál Szinyei Merse, a pioneering artist of 19th century Hungarian art, who was the first colorist of Hungarian plein air painting. His well-known works such as the Majális (Picnic in May), the Léghajó (Airship) and the Pacsirta (Skylark) have been the stars of international exhibitions on 19th century Hungarian art in recent years and decades.
Now thanks to the Museum of Fine Arts, masterpieces from the Graphic Art Collection, featuring the history of European art and graphics, are printed on the packaging of Mizo products.
The artworks change, but our aim remains the same: we would like our customers to be inspired and to discover more. Just as coffee inspired the development of universal art and culture over the centuries, we would like to contribute to the appreciation of timeless art anywhere, anytime with this unique series. The boxes in the new series also contain interesting information about the artworks, for more details, please visit: www.mizo.hu/artcoffee. Collectors may use the number printed at the bottom of the boxes to identify which of the thirty newer works are still missing from their collection.
We hope that our passion for coffee and timeless art will once again meet the taste of our recipients and it give them another unforgettable experience - that they can take with them wherever they go.