Cottage cheese pie with smoked cheese and garlic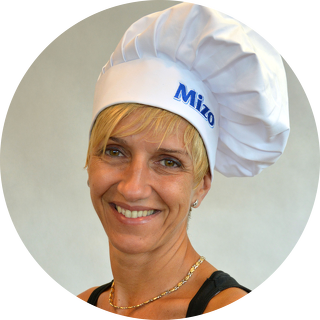 Ingredients
For 12 pieces, measured with a 2,5 dl mug
---
1 mug
Mizo Caucasian kefir 1/2 teaspoon
sugar 1/2 teaspoon
baking soda 1/2 teaspoon
vinegar 1/2 teaspoon
salt 2.5 mugs
flour
to stretch:
for the filling:
for baking:
for serving:
---
Mix the kefir with the baking soda mixed with salt, sugar and vinegar, add the sifted flour and stir until smooth. Knead on a floured surface into a soft dough, then let it rest wrapped in a plastic bag at room temperature for approx. 20 minutes.
Grate the cheese, mix with cottage cheese, sour cream, crushed garlic and parsley.
Divide the dough into 12 parts and roll out each piece into a thin, circular shape sheet. Fill their half with the filling, fold the other half of the dough and press down on the edges. Deep fry both sides in vegetable oil. Serve warm, with sour cream, sprinkled with cheese, with or without salad.