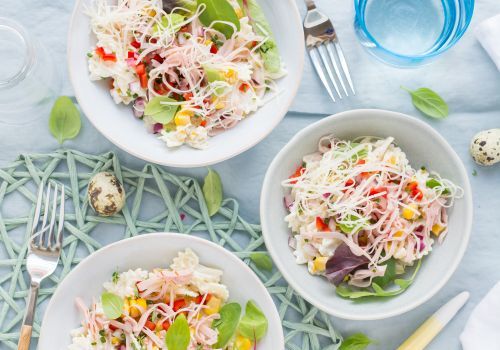 Simple pasta salad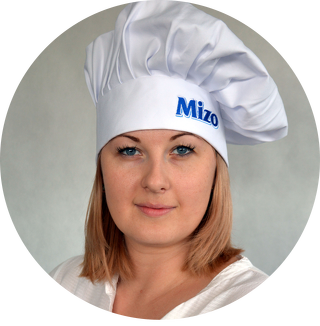 Ingredients
For 4-6 persons
---
30 dkg
pasta (eg farfalle) 8 tablespoons
Mizo sour cream (20%) 3 tbsp
mayonnaise 2 tablespoons
green spicy mayonnaise to taste
salt to taste
freshly ground black pepper 1/2
purple Onion 25 dkg
canned corn 25 dkg
ham
for serving:
---
Cook the pasta as instructed on the packaging, drain it, then let it cool. Peel the onion, cut it into small cubes, cut the ham into small strips, drain the canned corn.
Mix the sour cream with the two types of mayonnaise, season with salt and pepper. Mix it with the pasta, onion, corn, ham and refrigerate the mix for at least 3 hours.
Serve sprinkled with grated cheese.
Tip:
the salad can be varied in several ways, e.g. the cheese can also be cut into pieces and tossed into the mix or it can be replaced with tuna. You may also vary it with seasonal vegetables – e.g. zucchini, carrots, red or green peppers –. You may use lactose-free sour cream and cheese so that the pasta can be consumed by lactose-sensitive people as well.