Blueberry cake with chocolate cream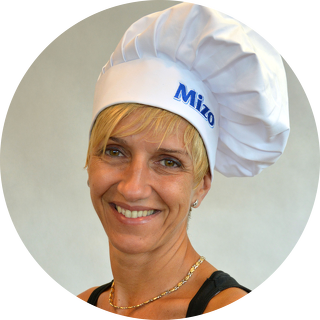 Ingredients
For 24 cm stapled cake tins
---
20 dkg
flour 2.5 dkg
cocoa powder 2.5 dkg
sugar
to lubricate the mold:
to the cranberry sauce
15 dkg
blueberry 2 tablespoons
sugar 2 tablespoons
strawberry jam
for decoration
to taste
blueberry grains
---
For the dough, mix the flour, cocoa powder, salt and sugar, then also mix in the cold, diced butter with quick, firm motions, then finally add the egg yolk to complete the dough. Wrap in cling foil and let it rest in the refrigerator for 20 minutes. Roll it out and place in the greased cake tin in a way that it has a dough rim. Put parchment paper on top, sprinkle 2-3 handfuls of beans or lentils on top to keep the cake from bulging. Bake in a preheated oven at 200 degrees for 15 minutes, then remove the paper and weight, then bake for another 5 minutes. When ready, let it cool.
For the cream, heat the cream with the sugar in a pan over medium heat then mix in the chocolate. Stir until the chocolate melts. Remove from the heat and mix in the beaten eggs.
Cook the ingredients of the cranberry sauce for approx. 5 minutes over medium heat, then let it cool. Spread 2/3 of it on the dough and pour the chocolate cream over it. Bake at 180 degrees C for approx. 20 minutes. After cooling, let it rest for a few hours in the refrigerator.
Serve cut into slices, pour the remaining cranberry sauce on the slices, decorate with cranberries.