Blueberry curd cloud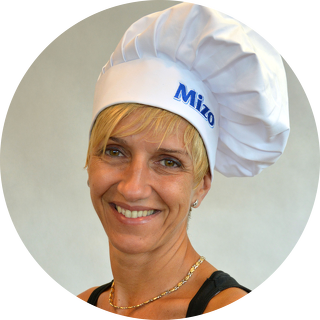 Ingredients
For a 30x40 cm size baking tray
---
6 pcs
egg 6 tablespoons
sugar 6 tablespoons
flour 1 package
vanilla sugar (10 g) 1 package
baking powder (6 g) shredded
Turkish hazelnuts
for blueberry curd:
for the glaze:
---
Separate the egg whites and yolks. Beat the egg white into a hard foam with the sugar. Mix the yolk with the vanilla sugar and the baking powder, gently fold& nbsp;the egg white foam into it. Sieve in the flour and hazelnuts, mix, then pour them onto a a baking tray lined with baking paper. Bake ready at 180 degrees C in approx. 12 minutes.
Whip the cream with the gelatin into a hard foam, then mix gently with the smashed cottage cheese. Stir in the jam along with the dried blueberries.
Mix the cocoa with the gelatin, add a little cocoa powder to it.