Bundt cake (kuglóf) with raisins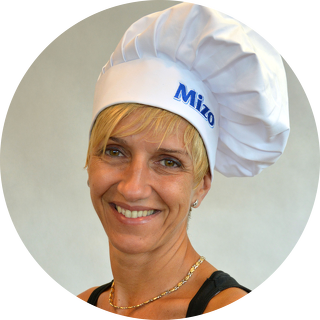 ---
for lubrication:
for spreading:
to taste
vanilla powdered sugar
---
Dissolve the yeast in 1 dl lukewarm milk mixed with 1 teaspoon of sugar.
Mix the butter with the remaining sugar, vanilla sugar and egg yolk. Add the dissolved yeast and flour, then add enough lukewarm milk to make a soft dough. Finally, mix in the washed raisins and knead it to a soft dough. Let it rise to double in a warm place, then knead the raised dough. Put the dough in a buttered Bundt cake tin and let it rise twice to its original size in a warm place.
Bake in an oven preheated to 200 degrees C for 10 minutes, then at 180 degrees for another 40 minutes. Turn the baked and still warm Bundt cake on a cake plate and sprinkle with vanilla powdered sugar.
Tip:
If you mix 1 tablespoon of unsweetened cocoa powder into half the dough, you can make a two-color Bundt cake. In this case put the two different color layers on top of each other.