Cottage cheese Bundt cake (kuglóf) with orange-red wine sauce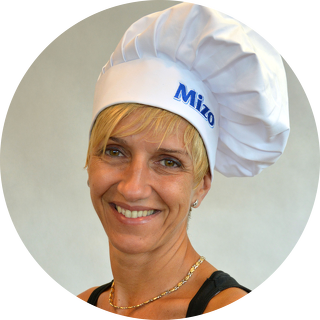 Ingredients
For 1 large or 12 mini Bundt cake tins
---
for lubrication and spraying:
for orange sauce:
18 dkg
Brown sugar 1 dl
red wine 1 db
vanilla sticks to taste
edible starch 1 dl
freshly squeezed orange juice
---
Mix the butter with the eggs, the smashed cottage cheese, the two types of sugars and the lemon zest. Fold in the sifted flour, mixed with baking powder and salt. Stir until smooth, pour into a greased and flour-sprinkled kuglóf tin and bake ready at 170 degrees C in approx. 50 minutes. (If you prepare it in a mini kuglóf tin the baking time is halved.) (Needle test!)
For the orange sauce, caramelize the sugar, pour in the red wine and orange juice, stir in the scraped vanilla seeds and cook until the sugar melts. Boil and reduce to its third or half and, if necessary, further thicken with a little starch mixed with a little water.