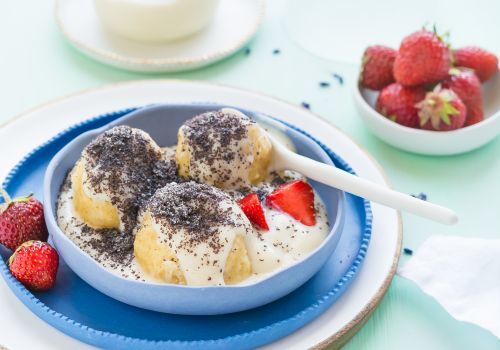 Cottage cheese dumplings with poppy seeds and vanilla sauce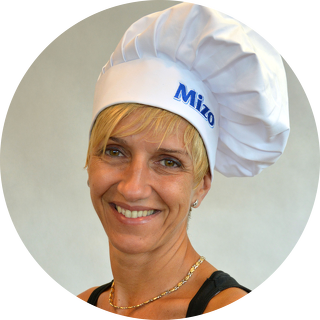 ---
for the vanilla sauce:
1 package
cooking vanilla flavored custard powder (4 dkg) 2 tablespoons
sugar 8 dl
Mizo milk (2.8%)
for serving:
to taste
powdered sugar to taste
ground poppy seeds
---
The smashed cottage cheese is mixed with butter, sour cream, salt, egg yolk and vanilla sugar. Beat the egg whites into a hard foam and mix into the cottage cheese mass. Mix in the semolina and refrigerate for 1 hour. Shape walnut sized dumplings from the dough with wet hands and cook them ready in boiling water in approx. 10 minutes. Remove the dumplings from the water and set them aside.
For the cream, mix the pudding powder and sugar with a little milk and stir until smooth, then cook the cream over a medium heat.