Cottage cheese-mascarpone cake with strawberry jam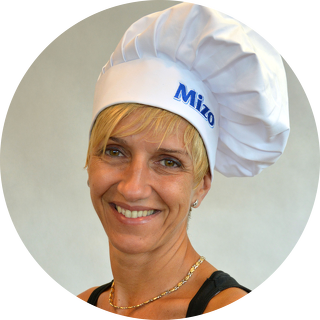 Ingredients
For a 26 cm staple cake tin size
---
2 pcs
egg 2 tablespoons
water 4 dkg
flour 4 dkg
corn starch half package
baking powder (6g) 1 pinch
salt 10 dkg
sugar 1 package
vanilla sugar (10 g)
for the cream:
for strawberry glaze:
25 dkg
frozen strawberries 3 db
gelatin sheet 3 tablespoons
water
in addition:
3-4 tablespoons
strawberry jam
---
Separate the egg whites and egg yolks. Beat the yolks with water and the& nbsp;two types of sugar with a food processor until–white. Beat the egg white with salt into a hard foam. Mix the flour with the baking powder and the cornstarch. Alternately, gently mix the floury mixture into the sugar mass and the egg white foam. Pour it into a cake tin lined with parchment paper and bake at 180 degrees C for 20–25 minutes. (Needle test!) Allow to cool for a few minutes in the cake tin, then put it on a rack.
For the filling, cook the pudding powder with the milk, sugar into a thick mass, stirring continuously, then let it cool completely and mix in the mascarpone and the cottage cheese crushed with a fork.
For the glaze, let the frozen strawberries defreeze halfway through. Soak the gelatin in water and heat to lukewarm. Blend the strawberries, stir in the gelatin and let it cool slightly.
Put the sponge cake back in the cake tin , spread strawberry jam on it, pour the cottage cheese cream on top, and gently pour the strawberry jelly on it. Put it in the fridge for 1 night, serve sliced the next day.