Cottage cheese tunnel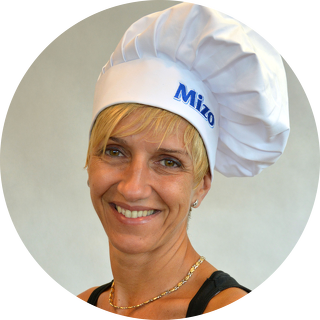 ---
6 pcs
egg 6 tablespoons
sugar 4 tablespoons
flour 2 tablespoons
unsweetened cocoa powder half package
baking powder (6g)
for the cream:
20 dkg
Mizo vaj 20 dkg
powdered sugar 1 package
cooking vanilla flavored custard powder (4 dkg) 2 dl
Mizo milk 25 dkg
Mizo cottage cheese 1 lemon
finely grated shell 1 package
vanilla sugar (10 g) optional
raisins
for the glaze:
6 tablespoons
sugar 2 tablespoons
water 5 dkg
dark chocolate 5 dkg
Mizo butter 3 tbsp tablespoons
unsweetened cocoa powder
---
For the cream, cook the pudding powder in milk. Cool completely, then add the butter and stir in sugar with a food processor. Add the crushed cottage cheese, lemon zest, vanilla sugar and raisins in small portions.
For the sponge cake beat the egg yolk with the sugar. Beat the egg white into a hard foam and mix it gently to its yolk. Mix the flour with the cocoa and the baking powder, then gently mix with the mass. Pour it onto a baking tray lined with parchment paper and bake it ready at 180 degrees C for approx. 12 minutes. Allow to cool.
Place the dough in a baking tin, cut off the protruding parts so that you have a big enough part to cover the top. Fill the sponge-lined form with cottage cheese cream, cover it with the piece(s) cut off from the sponge cake and put it in the fridge overnight.
Melt the glaze ingredients over the steam of simmering water and coat the cake with it. Serve sliced