Oreo cheesecake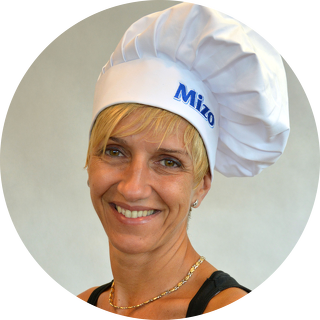 Ingredients
For a 22 cm staple cake tin
---
for the cream:
2 tablespoons
Mizo mascarpone 4pcs
Mizo sour cream (20%) 1 heaped tablespoon
egg 1 db
flour to taste
scraped seeds of vanilla sticks 2 boxes
powdered sugar
---
Wrap the bottom of the cake tin in aluminum foil.
Grind the biscuits, mix them with the melted butter and press them into the cake tin. Bake at 180 degrees for 5-8 minutes.
Mix the mascarpone with the sour cream, flour, eggs and the powdered sugar to your taste in a food processor then finally add the scraped seeds of the vanilla pod.
Spread the cream on the pre-baked biscuit base. Pour water into a large baking tray and place the cake tin in the tray. Heat over water steam for 35-40 minutes. (Needle test!) Serve lukewarm or chilled, cut into slices.
Tip:
You can add seasonal fruit to the cream and pour white chocolate melted over steam on the top of the cake.