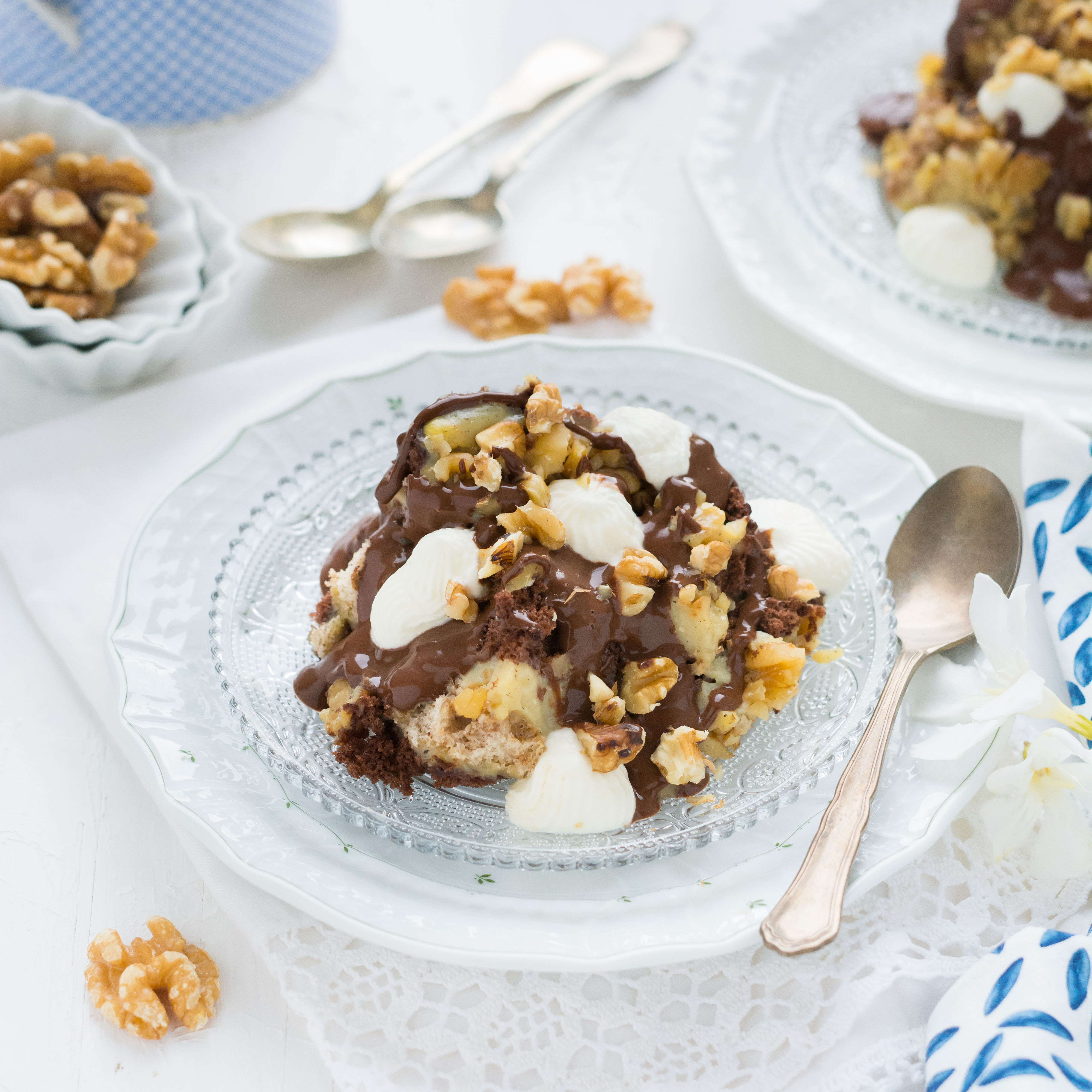 SOMLOI GALUSKA (SOMLOI TRIFLE)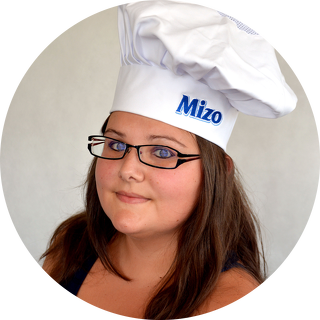 ---
3 tablespoons of
flour 20 dkg
nut filling 1 package of
baking powder (12 g) 6
eggs 3 tablespoons of
powdered sugar 2 tablespoons of
sugar 2 tablespoons of
cocoa powder (without sugar)
FOR THE CREAM:
FOR THE PUDDING:
2 packages of
vanilla flavored custard powder (2×4 dkg) 2 tablespoons of
sugar 1 liter of
Mizo UHT milk (1.5%)
AND:
---
Mix the flour with the walnut filling and baking powder. Beat the egg whites with the sugar into a hard foam. Add the egg yolks, then the dry mixture, and mix with a food processor. Pour half of it into a baking pan lined with baking paper. Mix the cocoa powder with the other half, pour it over the light mixture and fold the two types of dough into each other with a tablespoon. Bake in a preheated oven at 180 degrees for about 25 minutes. Leave to cool.
Heat the cooking cream until just it bubbles and pour over the crushed chocolate. Mix to a homogeneous consistency, season to taste with rum flavoring.
Cook the custard powder with the sugar and milk the usual way.