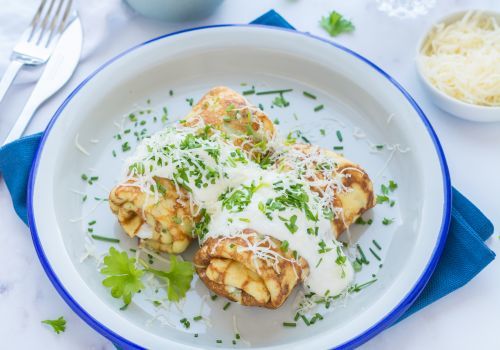 Cheesy pancakes
Ingredients
Measured with a 2,5 dl mug
---
for baking:
for the filling:
---
Whisk the eggs with a food processor, add the salt and sugar and continue whisking. Add the milk and the already cooled, melted butter. Mix the baking powder with the flour and fold them gently into the egg mass. Season with crushed garlic, parsley and add grated cheese. Fry the pancakes in a pan in a little vegetable oil.
Fill them with sour cream and grated cheese, serve rolled up.
Tip: You may enrich the filling with thinly sliced salami, or with cheese or liver paste.