Pizza with cottage cheese and ham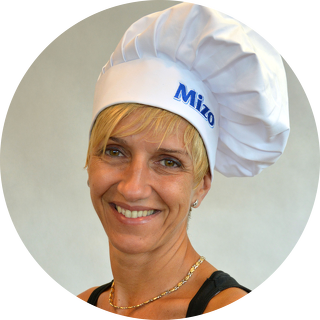 ---
50 dkg
flour 1 dl
Mizo kefir 2.5 dkg
fresh yeast 1 teaspoon
sugar 1 pinch
salt 1 dl
oil as required
lukewarm water
to stretch:
for lubrication:
for the cottage cheese topping:
30 dkg
Mizo cottage cheese 10 dkg
brindza 2 tablespoons
Mizo sour cream to taste
salt (optional)
freshly chopped dill (optional)
chopped roasted meat (optional)
chopped (cooked) ham
for the pizza topping:
to taste
chopped onions to taste
chopped garlic to taste
tomato puree 1 pinch
sugar 1 pinch
salt to taste
crumbled oregano to taste
crumbled basil
on the top:
to taste
Mizo smoked cheese
---
Mix the kefir with sugar and the crumbled yeast, dissolve the yeast over low heat. Add it to the flour flour mixed with the salt, and by adding water in little portions, knead it into a soft dough Lightly grease the baking tray and put the dough, rolled out on a floured surface in the baking tray.
Mix the ingredients for the cottage cheese and the pizza topping separately, spread on the dough, sprinkle with grated cheese, and oregano and bake in a hot oven until the cheese is golden brown.