Buci soup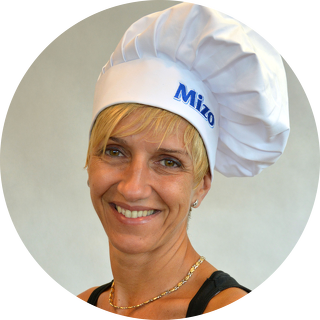 ---
1 kg
flour 25 dkg
Mizo Zorba creamy white cheese 1/2 pack
fresh yeast 1/2 liter
Mizo milk (2.8%) 2 pieces
bigger potatoes 1 / 2dl
oil to taste
sugar to taste
salt
for the soup:
1
whole chicken breast fillet 1 and a half
onion 4 gerezd
garlic 60dkg
mushroom 8 pieces
carrot 3 pieces
larger boiled potatoes 5
parsley to taste
salt to taste
ground pepper to taste
oil 3
chicken broth cubes to taste
tarragon to taste
Mizo 10% cooking cream
to the breadballs
---
For the loaf, put the flour, creamy white cheese and oil into a bowl, then grate the potatoes into the bowl, salt if necessary. Mix the yeast with a little sugar in a small bowl, wait for it to rise, and pour it into the floury mixture. Add warm milk at the very end of the process. Knead them well and wait until the dough raises to double. Form loaves of the dough and let them rest until the oven heats to 220 degrees C. Bake the loaves until they are golden brown, then reduce the temperature of the oven to 150 degrees and leave them there for 10 more minutes. Once they have cooled, cut off their tops, remove their inside and set them aside for preparing the breadballs.
To prepare the soup, peal the vegetables and clean the chicken breast, then dice the meat. Fry the onions in a big size cooking pan in a little vegetable oil and add the diced vegetables and meat. Pour enough water into the pan to cover them, then add the stock cubes. Wait for the water to boil, then add more water to fill the pan almost full. Spice it with salt, pepper and cook the soup ready. At the very end of the process mix in the tarragon and the cooking cream and simmer for a few minutes to bring the flavors together.
Knead all ingredients for the breadballs in a bowl except the flour. You need a formable but not too soft mass – if necessary, you can add more flour. Boil water in a small saucepan, shape dumplings from the dough, and put them in small portions in the boiling water. It is ready when all dumplings come to the surface of the water, however, it is worth leaving them there for a few minutes to make sure they cook properly. Remove the dumplings from the water and drain them.
Spoon the soup into the loaves, pile the breadballs on them and serve warm.