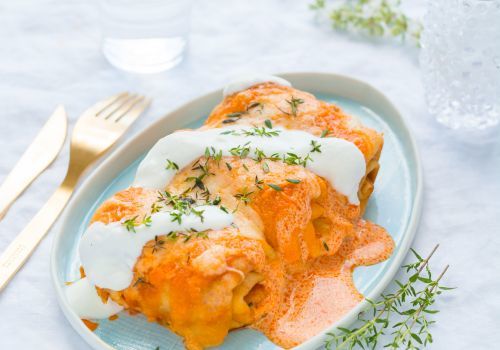 Hortobágy cheese-meat pancakes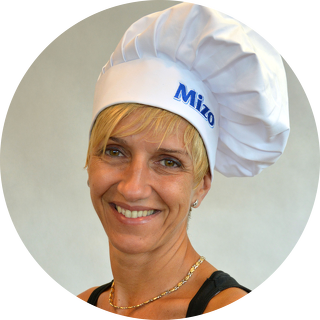 ---
as required
low oil or fat 2 larger heads
onion 2-3 cuts
garlic to taste
salt 1 db
paprika 2 pcs
tomato to taste
freshly ground black pepper ground
cumin ground
Red pepper 1 kg
PORK - PICK Fresh MEAT 1 tube
Mizo cream cheese in bulk (100 g)
for pancakes:
in addition:
---
Peel and dice the onions and garlic then sauté them in vegetable oil until translucent. Season with salt. Add the washed, diced peppers, tomatoes, season with pepper, cumin, add some water then simmer until the ingredients are soft. Once you have boiled the juice, replenish some water and finally fry it a little in its own fat. Sprinkle with red pepper, add the diced meat, fry until white, then add a little water. Cook under a lid over low heat and season to your taste.
Knead a dough from the pancake ingredients, add 2 tablespoons of vegetable oil and fry the pancakes in the usual way.
Remove the meat from the juice with a skimmer– set aside the juice –,. Mince or blend the meat, add the processed cheese. Fill it in the pancakes, fold their two edges into a cylindrical shape, and line them all in a baking dish. The remaining stew juice is boiled with the sour cream until smooth, and poured over the pancakes. Sprinkle with grated cheese and bake golden brown in an oven preheated to 180 degree C in approx. 20 minutes.